2021 Wichita County Aggie Moms Raffle
It is time for this years Aggie Moms raffle! If you need tickets to sell, please contact Terri Coleman. To purchase tickets, contact any Aggie Mom or message us at the Wichita Area Aggie Moms Facebook page. Proceeds from the raffle go toward scholarships for local Wichita County area Aggies!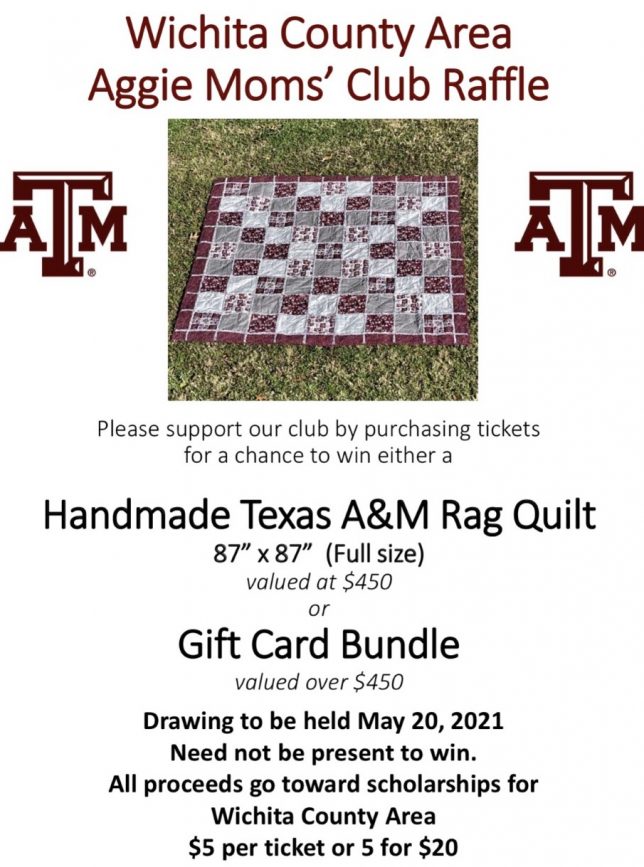 —————————————————————————————————————
Thank you to everyone who supported Wichita County Aggie students by purchasing raffle tickets in our 2019-2020 fundraiser!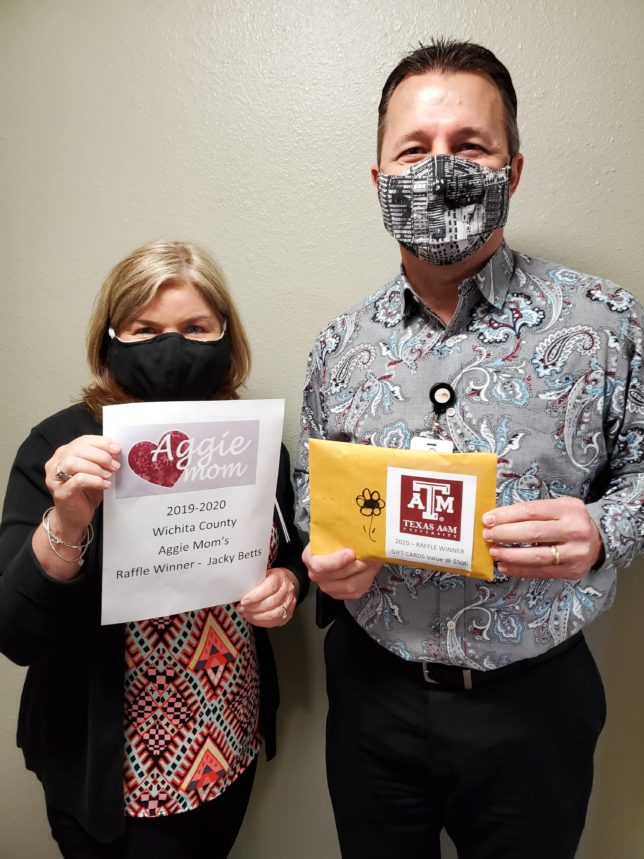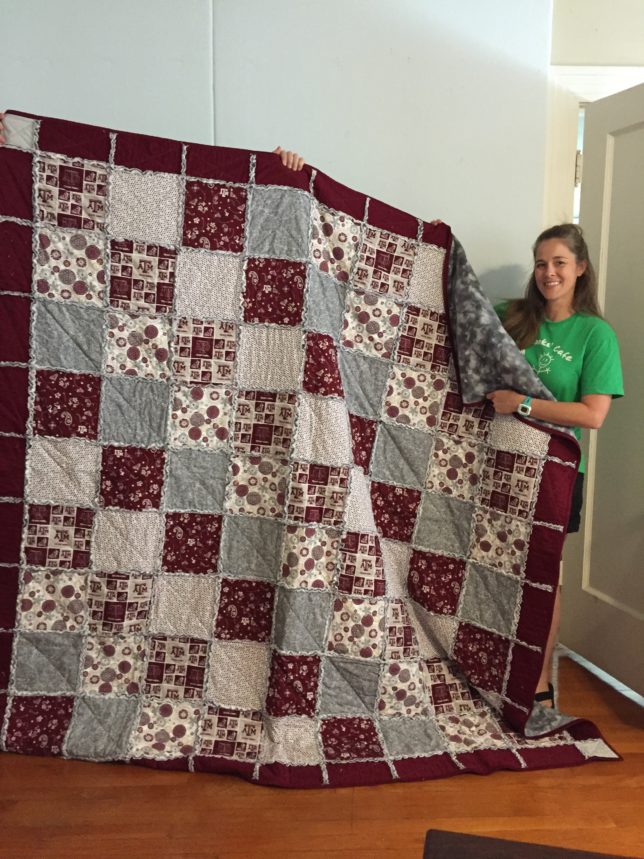 HOWDY!
Would you like an easy way to help support our organization and the Wichita County area Aggie students at no cost to you? Please use our Amazon Smile link when purchasing anything from Amazon! Aggie Moms Club receives 0.5% of every purchase to help raise money for scholarships for Wichita County area Aggie students.

Click the link above or visit:
Please check back here for future dining out fundraising opportunities!